What's In a Cup of Atypical Coffee?
Published by Benjamin Harrison in Cyborg Farmer Blog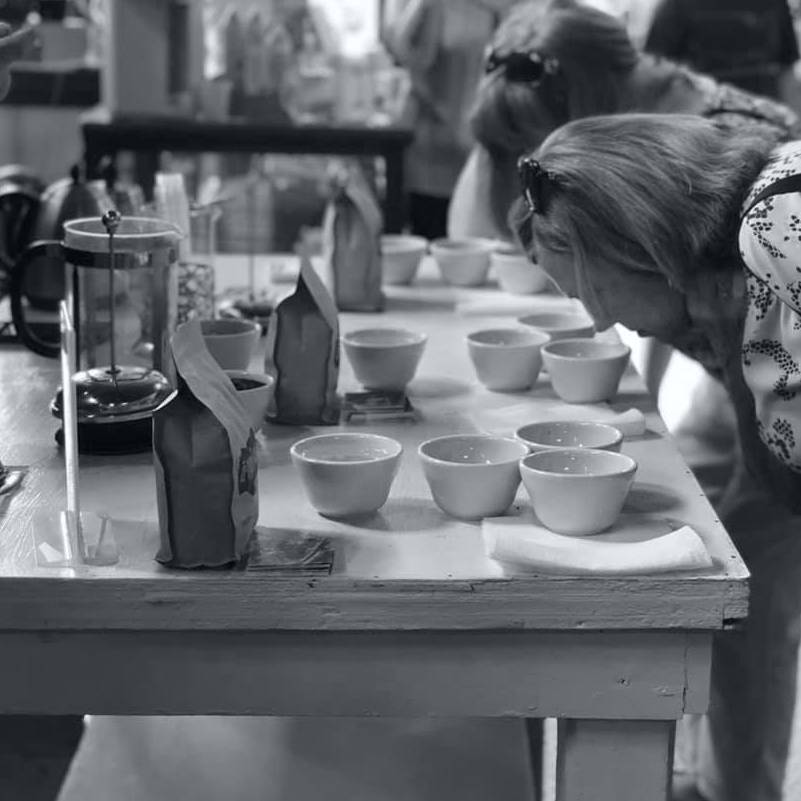 We recently reached out to Little Rock's coffee roasters, Kyle and David, at Atypical Coffee to discuss their new Spring coffee blend, Full Bloom, and how they source their coffee directly from farmers in areas of the world not typically associated with growing coffee.
Subsistence farming, predatory lending, and logistical nightmares
Americans drink a lot of coffee from Central America, but in the unlikely mountains of Honduras, Myanmar, and Thailand, subsistence farmers are producing some of the best coffee around. And they see little (if any) return on their investment or labor.
"Anytime we can get cash directly into the hands of farmers," says Kyle Hookstra, co-founder of Atypical Coffee, "it's a good thing."
Because of poverty or poor infrastructure, these farmers in out-of-the-way regions struggle with the logistics of getting all of their coffee beans down the mountain to potential buyers. Impassable roads are a common barrier, often only traversable by horse.
If the farmer does make it down the mountain, they're often met by predatory lenders who offer capital in exchange for future crops or even the farm itself. With exorbitant interest rates, many coffee farmers end up trapped in a form of indentured servitude.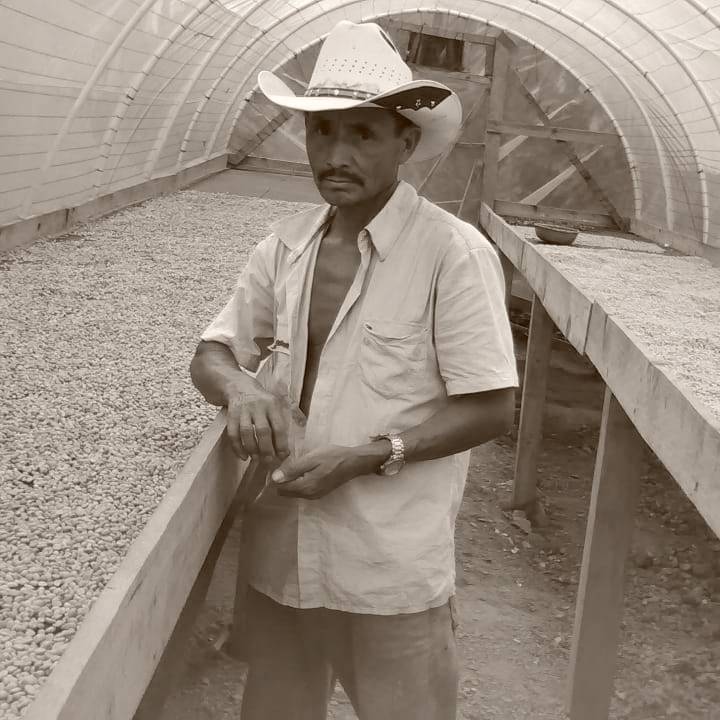 Santos Arnulfo Martinez, one of the chiefs of the Tolupan people, a Honduran tribe and the source of Atypical Coffee's blend: Honduras Las Fincas.
"We were texting with [Santos] just today. He sent us some photographs of where this year's crop is on his farm and where they're processing."
— David Withrow
Specialty Coffee, Atypical Origins
In 2018, Kyle and his friend from college, David Withrow, launched Atypical Coffee with the mission of helping these farmers navigate the logistics of exporting their coffee to America. "For the farmers," says Kyle, "they didn't know anything about exporting, and we didn't know anything about importing coffee."
On any given Saturday morning (before the pandemic turned the world upside down), Kyle and David were to be found at the Hillcrest Farmers Market, chatting with market goers and offering samples of their unique coffee blends.
"Specialty coffee gives this feeling that it's sort of high brow," says David. "We wanted to kind of scale that back and make it so anyone can enjoy a really nice cup of coffee." Not everyone has a palate for specialty coffee, but it was common for customers to sit at David and Kyle's booth, talking through the flavors and expressing their enjoyment of the blends and quality.
"We wanted to bring atypical origins to the US market, says Kyle. "You don't typically see Honduras being an anchor origin for us." And the duo has traveled to Honduras and Myanmar to meet some of the farmers providing them with specialty beans.
If you open a bag of Atypical's Honduras Las Joyas Coffee, you'll find a colorful photo of one of the chiefs of the Tolupan people, Santos Arnulfo Martinez, who grew the coffee beans for the blend. "We were texting with him just today," says Kyle. "He sent us some photographs of where this year's crop is on his farm and where they're processing."
The team worked with Martinez to get his beans packed according to regulations, accurately gather and complete the paperwork needed to transport the beans to the shipping dock and finally to Little Rock.
For some of their other blends, like the Myanmar, they work with someone on the ground who has worked with the farmers before. And every blend is traded either directly with the farmer or as close as possible. That ensures Atypical Coffee gets the best pricing and that the farmers can better their lives by producing coffee.
If you're looking for a dark roast, Myanmar is your best bet. All Atypical Coffee blends are medium roast, but each one has a unique flavor and origin story. And none are slated to be long-term staples for these roasters. Each blend is seasonal, according to when the coffee is harvested in each region from which they sourced the beans.
Atypical Coffee's new Spring blend, Full Bloom, is a mixture of the direct-partnership coffee they have sourced and roasted from Myanmar and Honduras. It's a bright and full-bodied blend with notes of citrus and dark chocolate.