TAKE $15 OFF YOUR FIRST ORDER OF $50+ USING CODE FARE_WELL AT CHECKOUT

Know Your Farmer, Know Your... Salsa?
From corporate to country to Arkansas' Salsa Queen with Garden Girl Farm Fresh Market

Posted by Benjamin Harrison
20th September 2020


After a 20 year career as a public relations specialist with Domino's Pizza, Cheryl Anderson had gotten all of the traveling out of her system and decided to come back home to Arkansas to revitalize her grandmother's farm.
"It's amazing," she laughs. "Mr Monaghan (the founder and CEO of Domino's), and this was in the 80s, made a Domino's Pizza mobile store. It was a food truck before there were food trucks."
At the time, Domino's had roughly 300 locations, and the mobile store was designed for on-site taste testing and word-of-mouth marketing.
"It was a great time," says Cheryl. "Eventually, we got an IndyCar and sponsored the IndyCar race, so we'd take the mobile store to the Indy. We'd have this captive audience and sell pizzas."
Cheryl has lived in thirteen states and traveled to all but eight. "I knew it was time to get a little bit closer to mom and dad and, you know, so I moved back." She spent some time on the West Coast, but "it was too big for me," says Cheryl.
"It tastes different every time, every season."

- Cheryl Anderson, Garden Girl

The farm has never been closer.
Still, being an Arkansas native, Cheryl always felt a pull toward agriculture, and she currently farms an acre on her grandmother's old farm just outside Pleasant Plains.
There's a sizable high tunnel that allows her to extend the growing season on ingredients for her Garden Girl Salsa. "I get early tomatoes, and then I do lettuces all year round."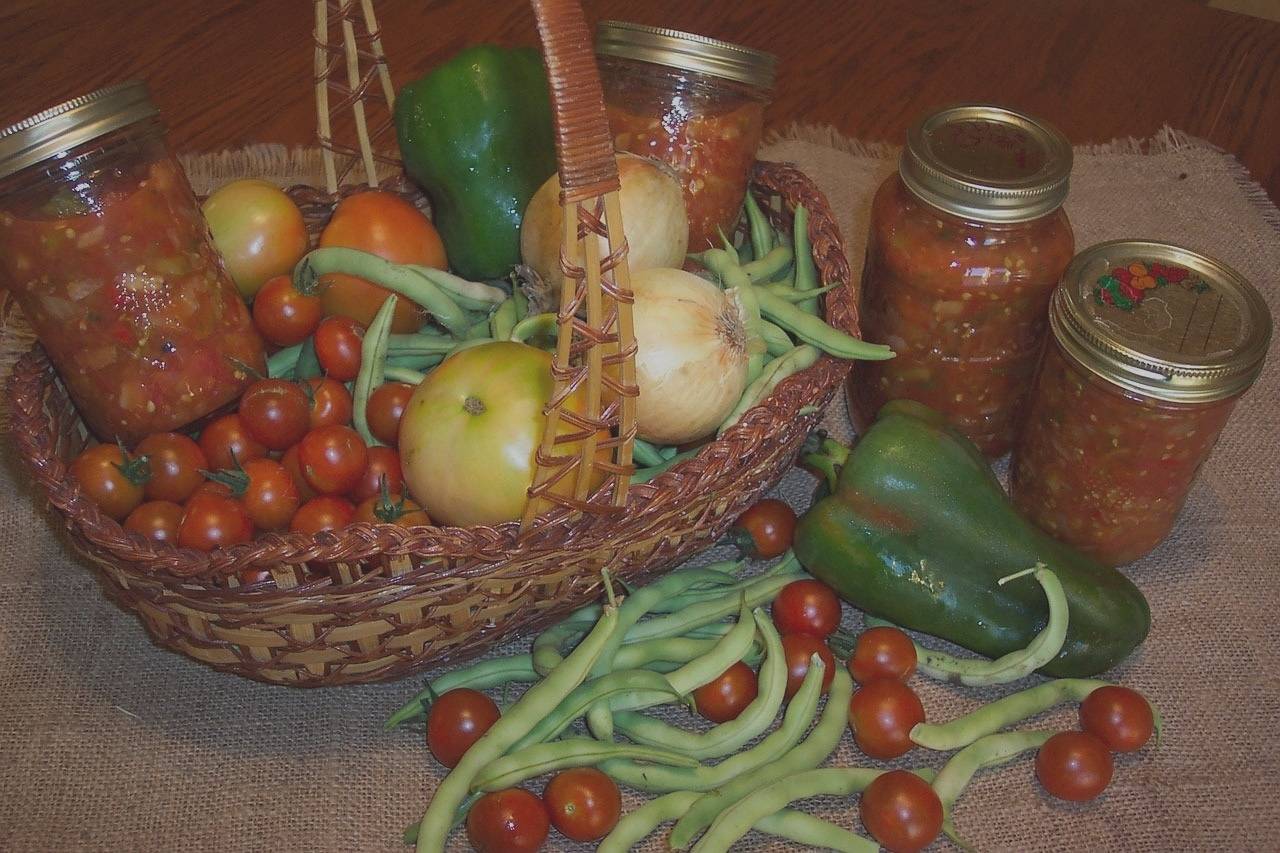 Cheryl sells produce at her farm stand, Garden Girl Farm Fresh Produce, but it has been affected by the pandemic.
In 2019, however, she began working with the University of Arkansas, having attended a seminar in Camden where she met the team from Innovation Kitchen, located in Fayetteville.
Innovation Kitchen helps small food producers overcome the state and federal legal hurdles of launching a food business. "They invited me up," says Cheryl. "So I went through the interview process, and they said, 'We'll help you get prepared to make it up here.' "


Making salsa is a time-consuming process. It takes hours to prepare and bake the tomatoes, peppers, and onions she uses in Garden Girl's Homemade Chunky Salsa. "And, you know," says Cheryl, "it tastes different every time, every season."
She makes sure to emphasize that on her label. "It's more of a sweet sauce, not spicy hot. I can make it hot; I found a dehydrated jalapeño, but you have to go through the whole process with the health department to get it approved, PH and things like that."
Although she's retired from the hustle and bustle of corporate life, the rural lifestyle keeps Cheryl busy. She takes care of her mother in the evenings, commuting between her farm in Pleasant Plains and Desha, AR. "Her health has declined the last few years,"says Cheryl, "so I knew she needed a little extra help."
Still, retirement lends some leisure, or maybe Cheryl is just an energetic soul. She has volunteered at other local farms, like Arkansas Natural Produce, in Hot Springs, and small food stores like the Bramble Market. She even offered to make some deliveries for FareMarket, so, you know, maybe be on the lookout for Garden Girl.
Right now, you can get a jar of Garden Girl Chunky Salsa practically free. All first-time customers get $15 off their first order of $50 or more. Just use code FARE_WELL at checkout.
SUBSCRIBE TO OUR NEWSLETTER
Recieve our latest weekly releases, offers, guides, and more.