FareMarket's Community Round on Wefunder
FareMarket's Community Round on Wefunder
I'm Benjamin – the proud founder of FareMarket. I started this company in Spring 2020 because I believe healthy, local, sustainable living should be easy and accessible to everyone.

That belief is the driving force behind our online grocery store, and our online wholesale website helps small business owners find great local products for their customers. 

Our sector -- online, farm-to-door grocery delivery -- is growing fast, our service is incredible, and the people I work with are world class.

I'm incredibly excited about our future. I'm looking to start raising funds for FareMarket to capitalize on the opportunities ahead of us.

We could raise this money from institutional investors, via venture capitalists or angel investors, but we want to raise it from you – our friends, family, and customers who have supported us on every step of our journey to this point.

I was an urban farmer in the Governor's District (Little Rock, AR) for 5 years. It was the hardest work I've ever done, and I failed pretty much every year until my fifth year. But that is, unfortunately, normal for new and beginning farmers.

During my final year as an urban farmer, I also completed my undergrad in Information Science. My Capstone Project was to build an online store to sell and deliver produce from my farm in my immediate neighborhood.

Obviously, it became much more than that.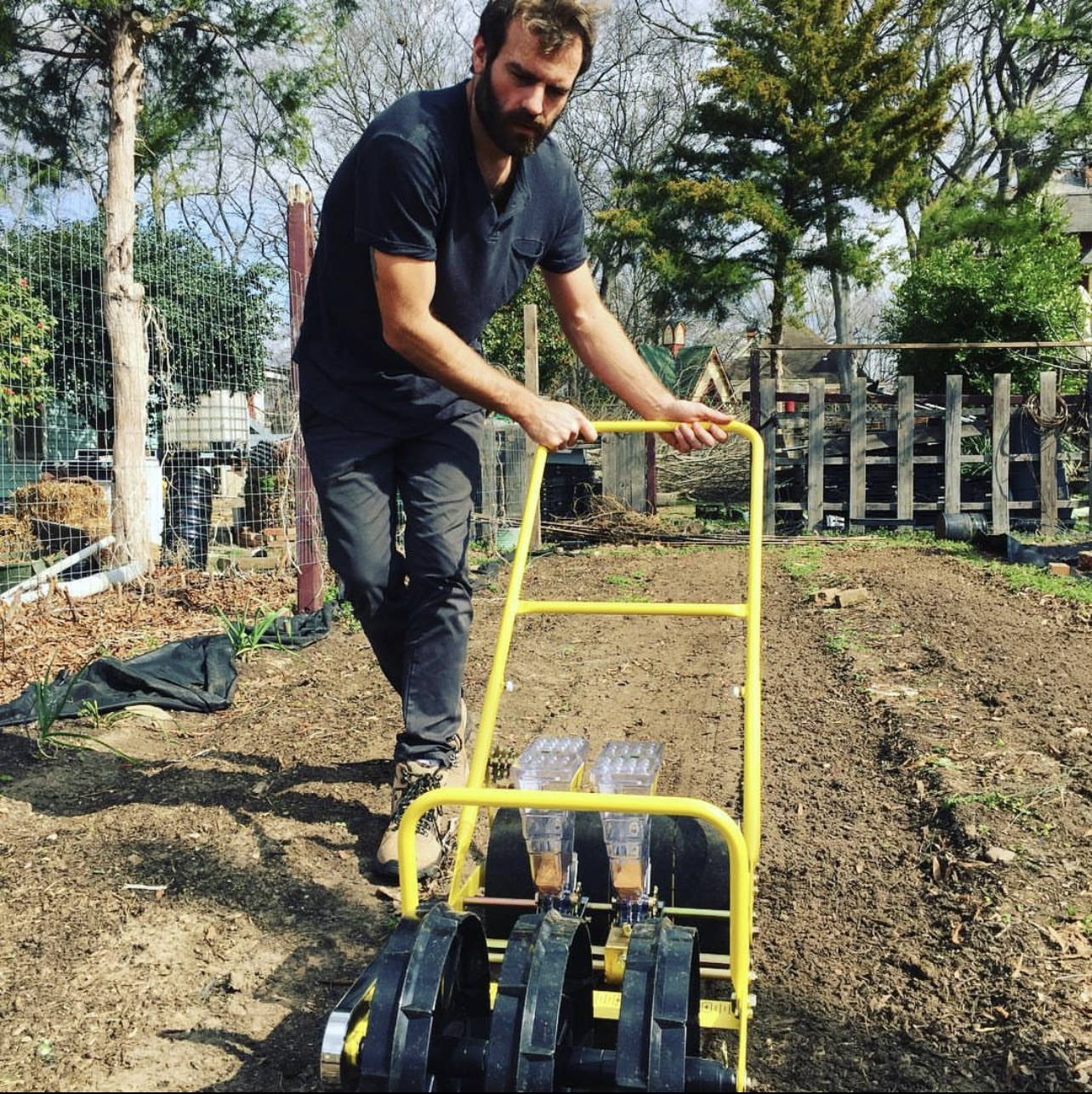 Technology is best when it brings people together
Just as I started this company, in part, to stimulate our local economy, create jobs, and improve access to healthy food, I want to offer our community the opportunity to financially benefit from our potential future success.

Which is why we've decided to raise a Community Round on the investment platform, Wefunder. I'm not asking for donations – I'm inviting you to reserve a spot as an actual angel investor in FareMarket.

The best part about raising on Wefunder is that it allows anyone to invest - even if you're not an accredited investor.

Make our day, and check out our campaign page here: https://wefunder.com/faremarket. If you decide to make an investment reservation in FareMarket, I'll be eternally grateful.*

Also, if you have any questions or feedback about the campaign, I would love to hear from you!

Let's build a world class brand that's built and funded by and for the people.

Best,

Benjamin Harrison
Founder & CEO, FareMarket

*Our raise is currently in "testing the waters" mode while we finalize our paperwork and SEC filings, so you'll only be making a reservation – not actually investing yet. Once we file everything in the coming weeks, you'll be able to confirm your investment.
**Some necessary "testing the waters" disclosures:


No money or other consideration is being solicited. If sent, it will not be accepted.

No offer to buy securities will be accepted and no part of the purchase price will be received until a Form C is filed and only through Wefunder's platform.

Any indication of interest involves no obligation or commitment of any kind.
SUBSCRIBE TO OUR NEWSLETTER
Recieve our latest weekly releases, offers, guides and more.