Our Farms
"Our farm is committed to regenerative agriculture practices that build soil, nurture ecosystems, and yield abundant healthy food. We allow nature to teach us how to farm and as we give to the land, it gives back. We are always working towards sustainable practices, healthier land, and healthier people. We are dedicated to building the local economy, local community, and local food culture. "
---
Five Acre Farms is a small Certified Naturally Grown farm located in Pleasant Plains, Arkansas. Founded in 2009, they continually strive to offer their community fresh, sustainable produce, grown by people who are passionate about what they do.

The farm was started by Brandon Gordon on a small piece of ground, and the next he married Cat. It quickly became evident that if they were going to see each other on a regular basis, she was going to become a part-time farmer. Along the way, they got married and made some babies and added more ground and a few greenhouses. Farming became their full-time job when their boys turned one. A girl came along for the ride in 2017. We hope you will join them on their journey.
---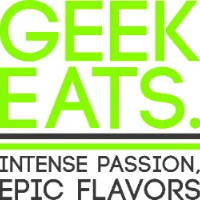 Geek Eats
Owner: Jeremy Rhodes
Little Rock, AR
Food Miles: 2


"At Geek Eats, we're passionate about food. We love flavor and are always searching for new combinations that will tingle your taste buds. All our products are proudly made in North Little Rock, Arkansas."
---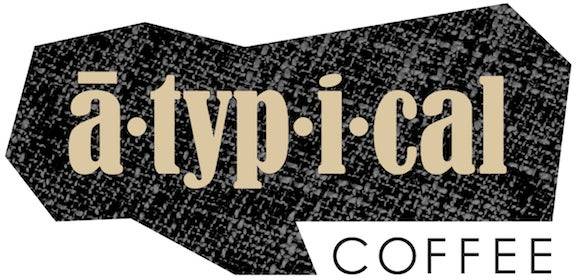 Atypical Coffee
Owner: David Withrow
Little Rock, AR


"Approachable specialty coffee from hard-to-find or hardly-found origins."
---

Heifer Ranch
Heifer International
Perryville, AR
Certification: USDA Organic


A working farm practicing sustainable farming techniques and sharing that knowledge with other farmers through trainings and workshops.
Heifer Ranch is a 1,200-acre agricultural training facility that provides support and expertise to new and experienced farmers. As a working farm, the animals from our pastures and produce from our gardens support small-scale farmers.
---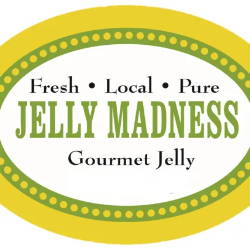 Jelly Madness
Owner: Mish Rieser
Little Rock, AR


Jelly Madness is family owned & operated out of Little Rock. Spreading the Madness with a unique variety of homemade jellies & infused honey since 2018!
---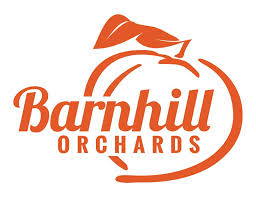 Barnhill Orchards
Owner: The Barnhill Family
Lonoke, AR
Food Miles: 30


"Barnhill Orchards is a family-run operation established in 1980 by retired Air Force Lt. Col. Bob Barnhill and family.
Nestled in the Sandhills of Lonoke County, we planted seedling pecan and peach trees. From there, the land was tilled and the first vegetable plants were put into the rich, fertile soil.
Barnhill Orchards has since expanded to become one of the area's top producing quality vegetable suppliers to local friends, community neighbors, restaurants and schools!"
---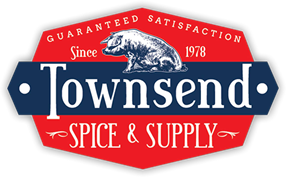 Townsend Spice & Supply
Shane Linn and David Blankenship
Melbourne, AR
Food miles: 144


"Their goals are simple: never change the excellent reputation of Townsend Supply; never change the well established blends, rubs, cures, and sausage seasonings; continue treating each customer like family (the John Hatfield way); and continue growing and providing new customers with the same quality that is synonymous with Townsend Supply."
---


Arkansas Natural Produce
Owner: Jay and Deanna Fulbright
Hot Springs, AR
Food Miles: 57


"Arkansas Natural Produce has been growing beautiful fresh produce in southern Arkansas since 1988. The farm is nestled in a beautiful valley south of Hot Springs, AR. We serve Little Rock and Hot Springs with high quality specialty baby greens, fresh herbs, and garnishes year-round. We grow in over 50,000 sq. ft. of heated greenhouses, so we can consistently serve our customers the best product possible.
Although we are not certified organic, all of our crops are naturally grown, using organic practices. We do not use any chemical fertilizers, pesticides, or preservatives in the growing or packing of our products, so you can rest assured that it is safe and wholesome for your family and our environment. Our products are picked fresh to order - typically the day before they are delivered to local markets! Our greens are washed and spun dry for your convenience."
---


Farm Girl Meats
Owner: Travis Scott
Perryville, AR
Food Miles: 44


"All of our products are raised and processed in accordance with the stringent standards of Animal Welfare Approved.
Our Boston Mountain Hogs live low-stress lives, enjoying the the great outdoors of our densely wooded pastures. We do our best to treat them kindly, feed them well, and respect their 'pig-ness'. They eat a smorgasbord of lush forages and gleanings from the woods and especially balanced grains. Thick-cut chops, luxuriously meaty ribs, unique and flavorful sausages- this is the pork you dream of.
With special breeding for active pasture life and flavor, free range to forage and play, and access to the very best of locally milled grains, our chicken is an eating experience not to be missed. Each batch lives its life on pasture from start to finish in our convertible brooder/field shelters. They grow more slowly than a "typical" chicken, but great flavors take time to develop.
Our beef comes from a Corriente and Wagyu cross. They're a mix of the oldest heritage breeds and are raised for the special conditions of pasture life in the South, as well as excellent eating quality. Completely grass fed, from start to finish, with no grain."
---

Serenity Farms Bread
Owner: Adrienne
Searcy, AR
Food Miles: 105


"Hand-shaped loaves, a wood-fired oven, quality organic and/or non-GMO ingredients properly prepared and the keen attention of our skilled baker come together to create this healthy, flavorful, chewy, and crusty bread for your enjoyment.
All bread loaves are free of baker's yeast, oil, sweeteners and preservatives.
Each bake is uniquely connected to the environment - the wild yeast, the firewood, and the ever-changing seasons combine to create the true 'Staff of Life.'"


---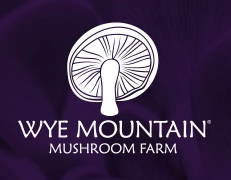 Wye Mountain Mushroom Farm
Owner: Jess Wilkins
Little Rock, AR
Food Miles: 31


"A small local farm producing a variety of gourmet mushrooms!"


---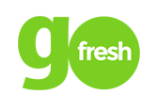 goFresh
Founder: Lloyd Johnson
Tulsa, OK
Food Miles:
Warehouse locations in Tulsa, OK and Little Rock, AR. This is where FareMarket sources avocados, oranges, bananas, and other foods that are either not produced locally or out of season.
"GoFresh is committed to providing the best experience for fresh products possible, including fresh bread, dairy products, fruits and vegetables, processed items or any other products we may carry. By partnering with local farmers, we are able to provide great in-season products to chefs for a local and fresh experience. Whether you are looking for fresh produce, spices or anything in between, GoFresh is here to help.
By utilizing state of the art storage and climate-controlled facilities, we are able to give our clients the best product possible consistently. The implementation of tracking and routing systems has allowed us to service a wide area including Oklahoma, Arkansas, Southwest Missouri and Southern Kansas. To learn how we can help fulfill your restaurant or produce fulfillment needs, contact us today or call us at (800) 725-1151."
---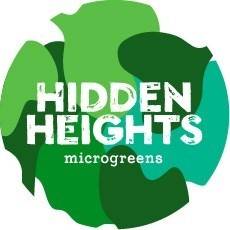 Hidden Heights Microgreens
Founder: Luke Walker
Little Rock, AR
Food Miles: 5


"Locally grown, Nutrient dense, Organic microgreens. Available for sale in Little Rock. DM for more info or email: hhmicrogreens@gmail.com."


---

Kornegay Berry Farm
Owners: Dwayne and Shellia
Pine Bluff, AR
Food Miles:


"Kornegay Farms is a family-operated berry farm in its 9th year of operation, located in Pine Bluff, AR. We try to minimize the use of fertilizers and pesticide as much as possible to bring you the healthiest fruits and vegetables.

Jams and jellies are prepared with the many fruits from the farm by Shellia Kornegay in a health department-approved kitchen. Other goodies include chow-chow, salsa, and honey."
---

Loblolly Creamery
Owner: Sally Mengel
Little Rock, AR
Food Miles: 5
"We are a Little Rock-based creamery making small batch ice cream and other sweet treats. We are inspired by the Arkansas seasons, and the local food scene. Loblolly Creamery builds every recipe from the ground up, using fresh, seasonal ingredients, without the use of any premixes, preservatives, and artificial stabilizers.

Our ice cream reflects our community-oriented perspective and local tastes, featuring flavors such as Barnhill Orchards Strawberry Buttermilk, Rock Town Distillery Bourbon Pecan, and Mosaic Templar's Maple Leaf Ragtime. At the Scoop Shop, you will find everything made from scratch, such as house-made gluten-free/vegan cones, ice cream cakes, buttercream macarons, milkshakes, and the marshiest marshmallows. Here's to local ice cream!"
---


Lovera's Market
Owner: Sally Mengel
Krebs, OK
Food Miles: 263
"We are proud of how our little store has evolved and how we have paid homage to our ancestors by pairing old family recipes with new age techniques. Our shelves are stocked with award-winning cheeses, sausages, and some of the world's best olives, antipasti, olive oils, vinegars, and other Italian imports.

Dalla nostra famiglia alla vostra (From our family to yours)."
---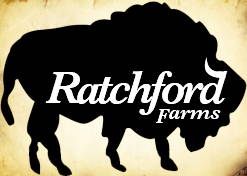 Ratchford Farms
Owner: L.C. Ratchford
Marshall, AR
Food Miles: 97
"Here in Marshall, Arkansas, near the beautiful Buffalo River, our buffalo and cattle roam the wooded hills, graze in the open meadows and fields, and drink the pure spring water. Originally, the ranch was founded to raise cattle and grow strawberries by the Ratchford Family in the 1950's. Currently, second generation, L.C. Ratchford and family have utilized the 500 acre spread for the past 9 years to raise buffalo, cattle, and other exotics."
---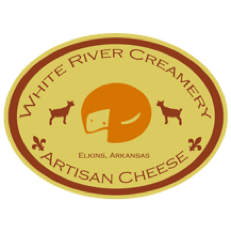 White River Creamery
Owner: Scott and Tessa
Elkins, AR
Food Miles: 168


"White River Creamery is a family-run dairy and creamery. We raise over 100 ADGA-registered Nigerian Dwarf goats on 15 acres of pasture in Elkins, Arkansas. We are located just 20 minutes outside of Fayetteville across from the White River in the Ozark Mountains.
Scott has trained at Vermont's Institute of Artisan Cheese in basic and advanced cheese making courses.
We opened May 2, 2013. We make fresh Chèvre, Raw Aged Goat Feta, and Raw Aged Goat Gouda from our goats milk. We also make Feta, Halloumi, Smoked Gouda, and Fromage Blanc from local cow milk which is certified free of antibiotics and hormones."
---


War Eagle Mill
Owner: L.C. Ratchford
Rogers, AR
Food Miles: 193
"We think about you, our customers, everyday. Your lives are busy, and it's difficult to find time to shop, try a new recipe, and rise above that daily grind. That's what our website and online shopping are all about!"
---
We're adding more vendors all the time!